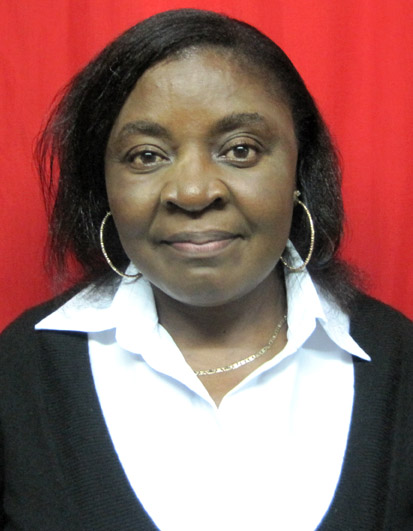 Prof. Jacinta Kwena
Dean, School of Education
Dear Parents and Students,
Today, the world does not need just another average teacher. Instead, it needs teachers that are smart, curious, motivating and passionate about helping others. A good teacher is one that makes a difference in other people's lives. Teachers should never underestimate the power of their impact. The reality is, what teachers do in their classroom today really does determine the future of the individual in that class. Some people think that good teachers are born; educators know that good teachers are made. They are made over time, through education, perseverance, practice and guidance Whatever life experiences have made you consider becoming a teacher, the Pwani University (PU) School of Education (SED) can help you become a great one. Here at SED you'll get the knowledge and experience to become a reflective, compassionate, and socially conscious teacher—with the power to create real, long-term change in the learners you will serve and communities where you will live and work. At the School of Education, you'll have plenty of options to choose from. You may Focus on basic (Early childhood and primary) or secondary Teacher education. No matter what option you decide on, you'll have constant support from the highly experienced and highly qualified faculty and staff within the school. You will have the opportunity to learn from some of the best professors and practitioners in the field of Education. You'll learn about the latest educational technologies and pedagogies.
You'll work side-by-side with education students from all over the world who bring a variety of experiences and perspectives to classroom discussions. We'll help you choose the courses you need, make sure you have time to participate in the programs that matter to you, and prepare you to become the smart teacher. Our goal at the school is to ensure that you are well prepared with a specific, important set of teaching skills as you graduate and begin your teaching career. The focus is to offer quality teaching and research in preparing and training personnel for quality performance. To achieve these goals, the School has a team of highly qualified, experienced, motivated, and self-driven faculty hosted in four (4) departments:
Educational Psychology and Special Needs
Curriculum Instruction and Educational Technology
Educational Foundation and Policy Studies and
Educational Administration Planning and Economics.
The School offers a variety of Degree (Masters and PhD) programmes in Early Childhood, Educational Psychology, Special Needs, Curriculum Development, Educational Administration and Educational Foundations among others. The school also offers a postgraduate Diploma in Education (PGDE) plus Diploma in Early Childhood Education and Diploma in Primary Education. In addition, the school offers a certificate course in Early Childhood Education.